September 20, 2019
CRM Solutions, Inc. DBA Mclaurin Aerospace and Jacobs Engineering were jointly honored at the 28th Marshall Space Flight Center Marshall Small Business Alliance Meeting (MSBA) and 13th Annual Marshall Space Flight Center (MSFC) Industry and Advocates Award Ceremony held September 19, 2019, at the Davidson Center in Huntsville, Alabama.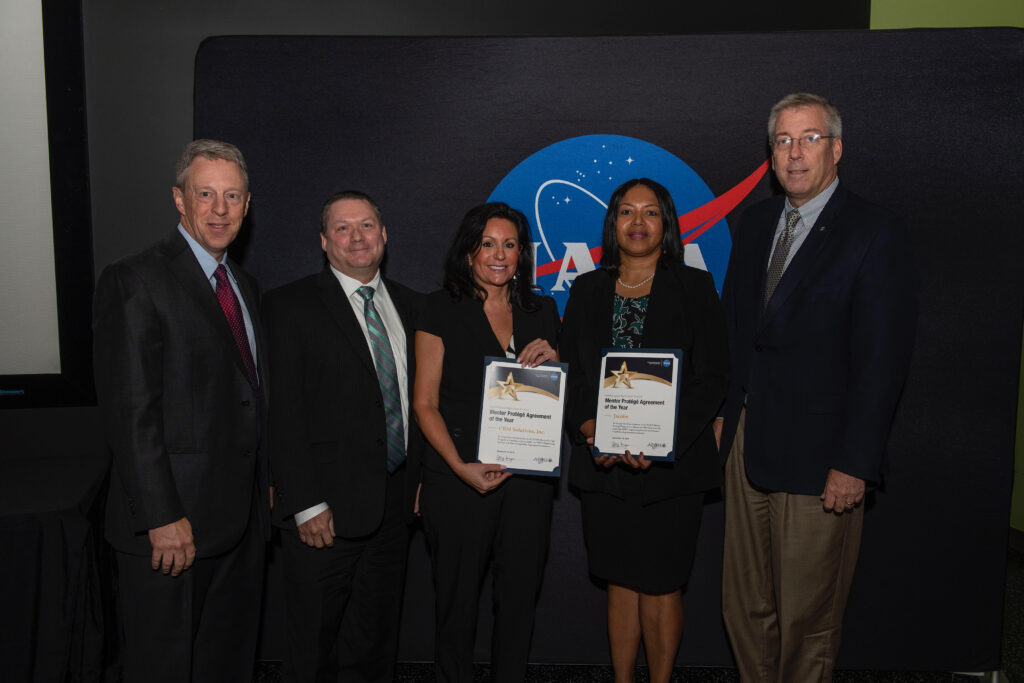 Receiving the award were Rhonda Mclaurin, President and CEO, and Les Hall, Senior Vice President and Director of Engineering. In attendance were representatives of NASA Marshall Space Flight Center's government and contractor community, including Mclaurin's trusted prime contractor partner, Jacobs Space Exploration Group (JSEG). Marshall senior managers and small business technical coordinators joined a liaison team from the US Small Business Administration in congratulating Mclaurin for their excellence in supporting NASA's space exploration goals.
"We are honored to have an opportunity to support such an exceptional team," said Rhonda Mclaurin, "and to be recognized for the contributions of our diverse and dedicated staff."
Mclaurin Aerospace is a woman-owned, HUBZone-certified small business that supports NASA Marshall Space Flight Center across a wide breadth of highly specialized disciplines, providing unique technical capabilities to the Space Launch System program. Mclaurin's expertise in computational fluid mechanics, systems engineering, and GN&C technology has been critical to MSFC's mission since 2007.