Mclaurin's core competency in computational fluid dynamics has broad reach into a wide array of systems and flow regimes. Our team has earned a reputation for applying the most efficient solution to address the problem at hand, often at a significant cost savings. We maintain our own 700+ core in-house high-performance computing facility to address sponsor needs.
Extensive experience in model validation lends credibility to our solutions. Applications include:
External and Internal Aerodynamics

Rapid generation of force and moment databases
Time-accurate moving-body event simulations (staging, store separation)
Real gas effects
Aerothermal analysis
Ascent venting and internal environment predictions
Commercial CFD code development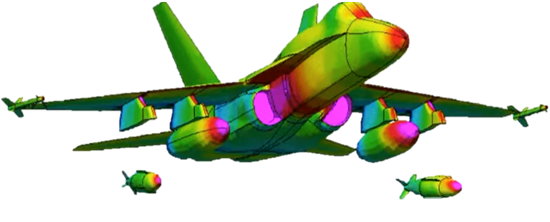 Internal and Vibro-Acoustic Analysis

Finite Element Methods
Hybrid FEM-SEA Analysis
Statistical Energy Analysis (SEA)
Scaling Methods

Primary and secondary structures loads analysis
Development of attenuation requirements and design solutions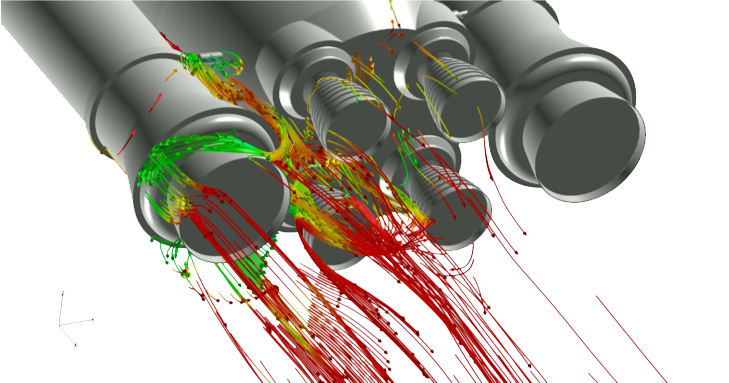 Multispecies/Multiphase Flow and Debris Modeling

Test-correlated debris transport and impact analysis
Lethality and survivability analysis and design
Chemically reacting flows
Modeling, simulation, and test validation of liquids including propellants, water deluge/sprays, cryogens, and vehicle sloshing phenomena
Thermal Analysis

Modeling and simulation of terrestrial environments
Aerothermal heating and ablation modeling for space launch, hypersonic, and tactical systems
Fully-coupled multimode heat transfer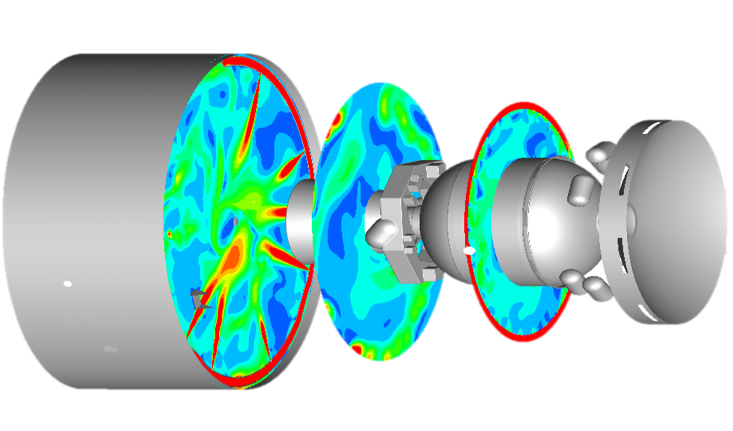 Our customers include NASA, the US Army Aviation and Missile Research, Development, and Engineering Center (AMRDEC), the Missile Defense Agency, and numerous industry and commercial spaceflight partners. Please contact us for more information regarding flow sciences capabilities.