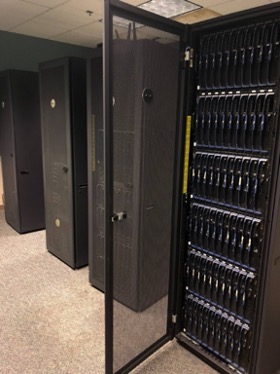 Mclaurin Aerospace maintains its own high-performance computing cluster on site at its headquarters in Huntsville, Alabama. With over 140 Dell 1955 and M600 blade servers, our cluster provides more than 740 cores, 2 TB of RAM, and 7 TB of RAID 5 nonvolatile storage to service the most demanding needs of large-scale computational fluid mechanics solutions.
Our in-house computing resources are frequently leveraged by our customers to realize rapid-response solutions to pressing CFD challenges without a need to allocate program-level HPC resources.
For more information about using our cluster to realize savings in cost and schedule, contact us.